Plastic Surgery in Dubai
Face and Body Rejuvenation and Reshaping
Full spectrum of the Aesthetic Plastic Surgery Procedures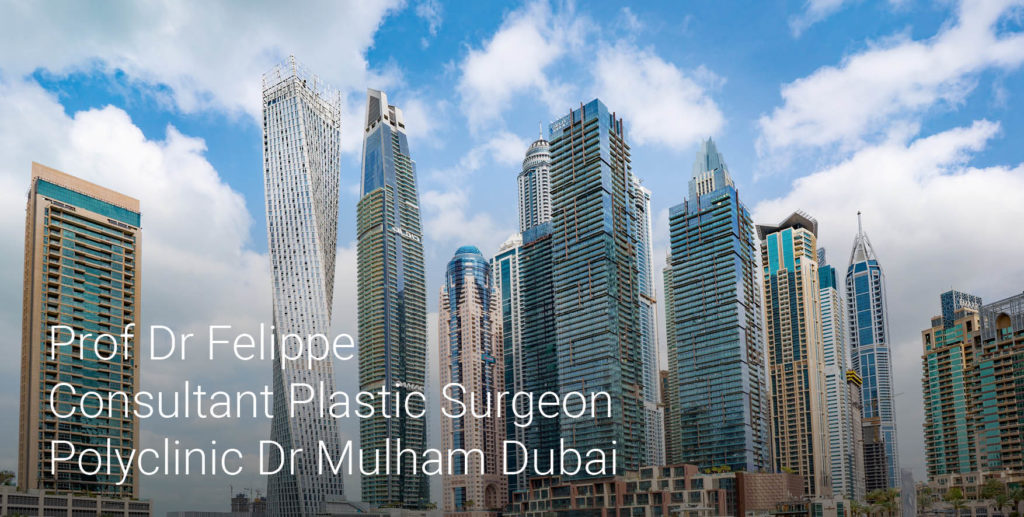 Welcome to our Official Website!
We have the highest and strongest professional profile.
With solid international education and multicultural long term experience of over more than three decades.
Our level of competence offer our patients safety and confidence
We do treatments of all complexity degrees.
We thank you for your interest and are looking forward to welcoming you!.
University-Professor (UFSC-Brazil) Paschoal FELIPPE, M.D., Dr med., PhD
Medical Director of the Dr Mulham Polyclinic in Dubai
Senior Consultant Specialist Plastic Surgeon
President of The World Academy of Medicine
Only by Appointment
Secretariat:
Tel: +971 4 255 1710
Tel: +971 4 255 1765
Whatsapp Chat: +971 55 381 3333
Prof Dr Felippe Direct:
24 hours/7 days
Whatsapp Chat Also BOTIM TELEGRAM WECHAT AND COMERA
E-Mail: office@felippe.com
Where to find us:
Polyclinic Dr Mulham Dubai
714-717, Block B, Al Hudaiba Awards Building, Dubai, UAE
https://goo.gl/maps/h3XmikYCvbR1Yi8b9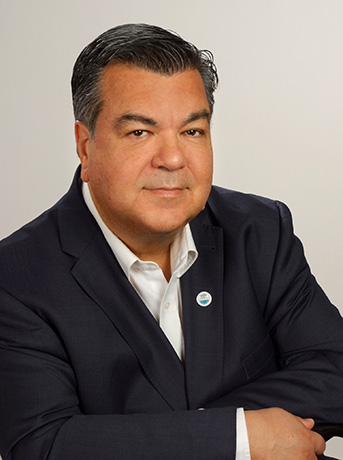 Prof. Dr. med. Paschoal Felippe, MD, PhD
Consultant Specialist Plastic Reconstructive and Aesthetic Surgeon
Originating from Brazil and a descendent of Italian immigrants, Prof. Paschoal Felippe is a third generation doctor. His grandfather was a pioneer doctor educated in Italy and Brazil, his father is a physician and clinical biochemist and has worked as a doctor until the age of 88. Professor Felippe obtained his medical education in Brazil, Germany and Great Britain. He is University Chair Professor of Surgery since 1993. He is known well worldwide as a surgeon with more than three decades of solid experience. Professor Felippe is able to perform operations of all kinds of degree of complexity on adults and children. He has already performed more than 30.000 successful operations. Furthermore, Professor Felippe is the leader of an international postgraduation programme for doctors and paramedics, www.sofiaglobal.com.br in Brazil and www.acadmedicine.org worldwide. He is frequently invited to do surgical demonstrations around the world to train surgeons to do several surgical procedures. Professor Felippe offers a portfolio with a wide range of surgical procedures. He is a passionate cosmopolitan with returning patients from all continents and understands the needs of patients from all countries and different cultures of the world. He is fluent in English, German, Portuguese, Spanish, Italian and French. Dr Felippe is married and has two children.
Specials
Liposuction – Lipedema
Expertise in High Definition Liposuction all methods
and also Treatment of Lipedema
Body Contouring – Reshaping
Removal Skin and Fat Tissue excess, Lipofilling to improve the Contouring and BBL-Brazilian Buttock Lifting
Operations with a high level of complexity
Extensive experience in operations with a raised level of difficulty or complexity, also on patients with a history of operations.
Operations with a high level of complexity
Extensive experience in operations with a raised level of difficulty or complexity, also on patients with a history of operations.
Precision – Diagnosis and creation of a Treatment Plan
Each patient is unique and has an individual set of needs. Only after an in-depth consultation and listening to the patient's concerns and issues as well as through physical examination it is possible to establish an individual treatment plan.
Cost of Treatments
After establishing the treatment plan strategy, the cost of treatment can be calculated. We do not offer a "price list" because medicinal treatment is specific to each patient.
Payment Facility
For patients we offer financing options through a local partner. Bills can be paid in instalments.
Our Team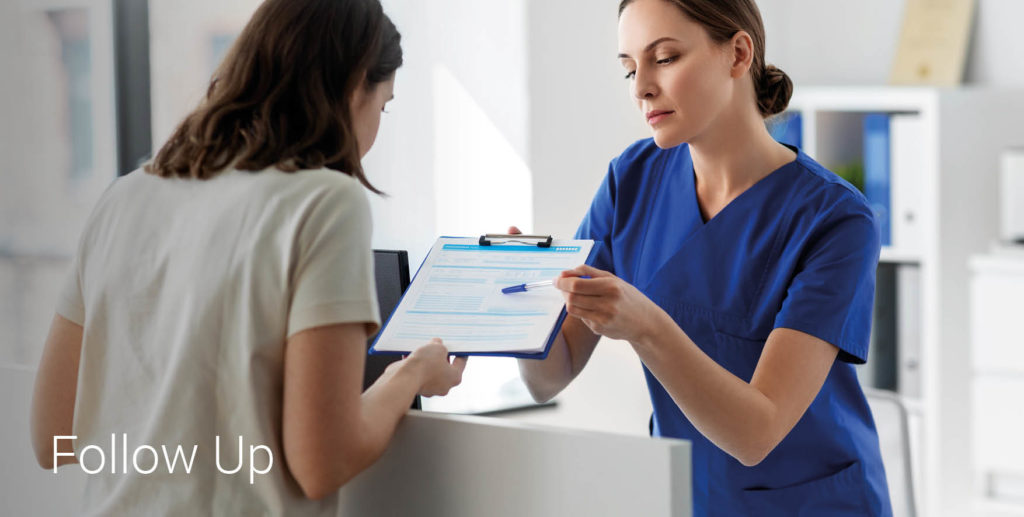 Our team is composed of highly experienced senior consultant specialists in plastic aesthetic and reconstructive surgery, vascular surgery and phlebology, general and visceral surgery, ear, nose and throat surgery, gynaecology, dermatology, endocrinology, as well as dentists, facial-oral-surgeons, and anaesthesiologists.
Complementary Assistants
Our Team is composed of only experienced graduate staff nurses, physiotherapists, and clinical dietitians.
Education and Training
Professor Felippe holds the Venia Legendi as Chair University Professor since 1992. He is highly qualified to train medical specialists in performing all types of operations, to guide doctors and to help and give professional support as well as offering training programs for paramedics in the areas of aesthetic plastic surgery and spa treatment.
Our hospitality
Medical Spa Care – Soul and Body Balance – Individual Program
Anti-ageing care with natural medicinal products and natural cosmetics
Medical skin care hydration, skin renewal, peelings, abrasion and microneedling
Wrinkles: minimal invasive care, Botox, fillers
Lip reshaping, Russian lips, bullhorn lift, smile lip lifting
Medical support to weight reduction
Medical weight- and metabolic analysis, Body Mass Composition, Nutrition consulting,
Medical Treatment Support
Beautiful legs, Lipedema, Cellulite
Lipedema – Diagnosis, Conservative Care
Surgical Treatments
Liposuction 360° HD Lymphatic Vessels Sparing
After Surgery Care, Lymphatic drainage
Skin Care, Skin Lifting
Removal of spider veins
Management Support
Our Team has extensive experience in all areas concerning in-house documentation, operations management, including commercial affairs such as outlining a business concept, financing or legal concerns as well as in day-to-day business. Upon request, we are happy to offer doctors our sound know-how including a selection of business partners, banks, tax consultants, lawyers etc. We also offer co-working management.
Service
Limousine service, patient suite in a comfortable hotel with medicinal care, 24/7 availability (WhatsApp, BOTIM, Telegram, Messenger and WeChat), competitive pricing in combined treatments, all-inclusive package price, expert post-operation follow-up
Testimonials
Translated:
I felt much younger than I was. I received a facelift with eyelid correction from Prof. Felippe. The result was amazing. I am so thankful for it.
Agnes, 43 years, manager, Munich
Translated:
After the births of our two children, my breasts were smaller and sagged. I had stretch marks on my belly, fat deposits and extra skin. I was not able to improve this in any way by myself. It was affecting my intimate life and was making things like going swimming extremely difficult for me. In the course of a Mommy Makeover, I received a breast lift combined with breast augmentation and a tummy tuck in one session from Prof. Felippe. My self-esteem has been restored. I feel attractive again, I enjoy going swimming with my kids and the romantic relationship with my husband is wonderful.
Birgit, 30 years, dentist, Vienna
Translated:
I suffer from lipedema. My legs are swollen and painful. Prof. Felippe explained to me that this is an illness that requires multidisciplinary specialist treatment. Aesthetics are not the main issue but should also not be overlooked. He treated the lipedema with three small cuts in the front and three small cuts in the back areas of both my legs. A year later, I underwent further treatment by Prof. Felippe. The small scars have completely disappeared. I had monthly checkups and received a lot of medicinal advice on how to maintain my body shape. I fully trust him and recommend him to anybody suffering from lipedema.
Sarah, 24 years, teacher, Salzburg
Translated:
I suffered severely because of my large nose. I was having trouble breathing, and during the night, I even snored. I used to work in back-office areas. Prof. Felippe made my nose so beautiful, and I also don't have any problems breathing anymore. It was difficult to find a specialist who could work on both the function of the nose and the aesthetics simultaneously. I am very happy with the result.
Barbara, chief manager of an advertising agency, Munich
Translated:
I work in management and also enjoy photo shoots. I wanted a breast augmentation without scarring. Prof. Felippe operated on my breasts through the armpits. They are gorgeous.
Susanne, 35 years, manager, Linz
Translated:
I have always been unhappy with the shape of my bottom. It was saggy and unshapely. I wanted a reshape with lifting and BBL. Prof. Felippe is from Brazil and did this beautifully. Now I am proud of my bottom, and I'm looking forward to wearing my bikini.
Rebekka, 34 years, doctor, Carinthia
Translated:
I have strong frown lines and forehead wrinkles and have always been against Botox since it's a toxic substance, and the treatment has to be repeated all the time. Prof. Felippe did an endoscopic lifting of the forehead. He partly severed the muscle fibers responsible for facial expressions through a tiny cut in the forehead. I still have movement in my forehead, but the wrinkles are gone. I am so happy with the result and that I don't have to get injections and spend money constantly.
Chiara, 36 years, tax consultant, South Tyrol
Translated:
I am of average weight and have always suffered because of my saddlebags. After consulting with various doctors, I chose Prof. Felippe even though he was far away. The long trip was definitely worth it. He is highly accurate, very attentive and competent. The result is gorgeous. The price-performance ratio is also great, and I recommend him strongly. Merci Prof. Felippe.
Marina, 36 years, private banker, Zurich
My nose had been operated on two times, once in Dubai and once in Turkey. Nobody else dared to work on it again. Prof Felippe not only improved my nose's functionality but also made it beautiful again. I am very grateful.
Buthania, 39 years, stylist, Dubai
Thank you very much Prof. Felippe for my lipedema treatment. You are the best.
Nihad, 42 years, housewife, Saudi Arabia
After two nose operations and breast reshaping I was looking for the best plastic Surgeon to do the improvement of the operation results. Prof. Felippe has done an excellent work. Now I send all my friends to him.
Selda, 38 years, Manager, Istanbul, Turkey
I have found the best surgeon for facelifting. Prof. Felippe is top.
Swetlana, 42 years, surgeon, St. Petersburg, Russia
Since many years I was suffering under lipedema, until I found Prof. Felippe. He has done an exact diagnosis and the treatment with HD360 liposuction. After the treatment I have received a lymphdrainage treatment. Now my life quality has improved a lot. I recommend all patients with LIPDEMA to go to Prof. Felippe.
Aisha, 36 years, business manager, Kuwait City
After my pregnances my breast and abdome was very deformed. I have done by Prof. Felippe a breast reshaping and tummy tuck correction. After two days I could leave the hospital. The treatment is very successful. I am so happy with my body again.
Mariam, 38 years, housewife, Muscat
During and after my puberty my body shape because of weight variations has changed. I have tried a lot of diets, but the results were not satisfying. Prof. Felippe has done a high definition liposuction and used my own fat to reshape my buttock. Since 3 years the result is stable. I am so happy with my new body and thank Porf. Felippe a lot for his professional care.
Manel, 32 years, housewife, Doha
My nose was operated three times and the result was not good. I was recommended to go to Prof. Felippe, because no surgeon was able to promise me an improovement. Prof. Felippe has done a CT and an operaton planning with Open Rhinoplasty. Now finally I have my dream nose. Thank you Prof. Felippe for your expertise and your very professional treatment.
Aarefa, 29 years, housewife, Emirates
My dream was modelling my body, removing the excess of fat and do a very beautiful buttock reshaping with my own fat. Prof. Felippe is internationaly very well known plastic surgeon and also for liposculpture and buttock reshaping. I came from Brazil to do this treatment and now I am bringing all my friends from Brazi to be treated by Prof. Felippe. More than 10 of my friends have obtained the same treatement and all of them are very happy. I recommend Prof. Felippe.
Isabella, 38 years, manager, Sao Paulo, Brazil
Translated:
My eyes have obtained the appearance that I was all time tired. Somebobe has asked me if I am suffering with depression or alcoholism. Prof Felippe has done the correction of my eyes with "cat-eye-look". No scars are visible. NowI am looking younger and very beautiful. Thank you Prof. Felippe for your kindness and help.
Agnes, 48 years, manager, Lienz
My profession is skin care. I am dermatologist and I have a cosmetic institute in the Munich area. My patients are very impressed with my face and my beauty skin without wrinkles. Prof. Felippe has done a facelift combined with a chemical peeling. All my patients appreciate my skin. Thank you Prof. Felippe for your secrets.
Susanne, 46 years, dermatologist, Munich area
In my face I have developped some lines and my eyes have obtained the appearance that I was all time tired. My skin in the neck was sagging. I have obtained a facelift including my neck and also the correction of my eyes. Prof. Felippe has done all treatments with minimal scars and my eyes with a cat eye-shape. Now I am looking about 15 years younger and nobody can see scars in my face. Thank you Prof. Felippe for your excellent work.
Carmen, 52 years, real estate manager, Kitzbühel
Prof. Dr. med. Paschoal Felippe, MD, PhD
Consultant Specialist Aesthetic and Reconstructive Plastic Surgeon
Only by Appointment
Secretariat Polyclinic:
Tel: +971 4 255 1710
Tel: +971 4 255 1765
Whatsapp Chat: +971 55 381 3333
Prof Dr Felippe Direct:
WHATSAPP BOTIM TELEGRAM WECHAT AND COMERA
24 hours/7 days
E-Mail: office@felippe.com
Where to find us:
Polyclinic Dr Mulham Dubai
714-717, Block B, Al Hudaiba Awards Building, Dubai, UAE
https://goo.gl/maps/h3XmikYCvbR1Yi8b9